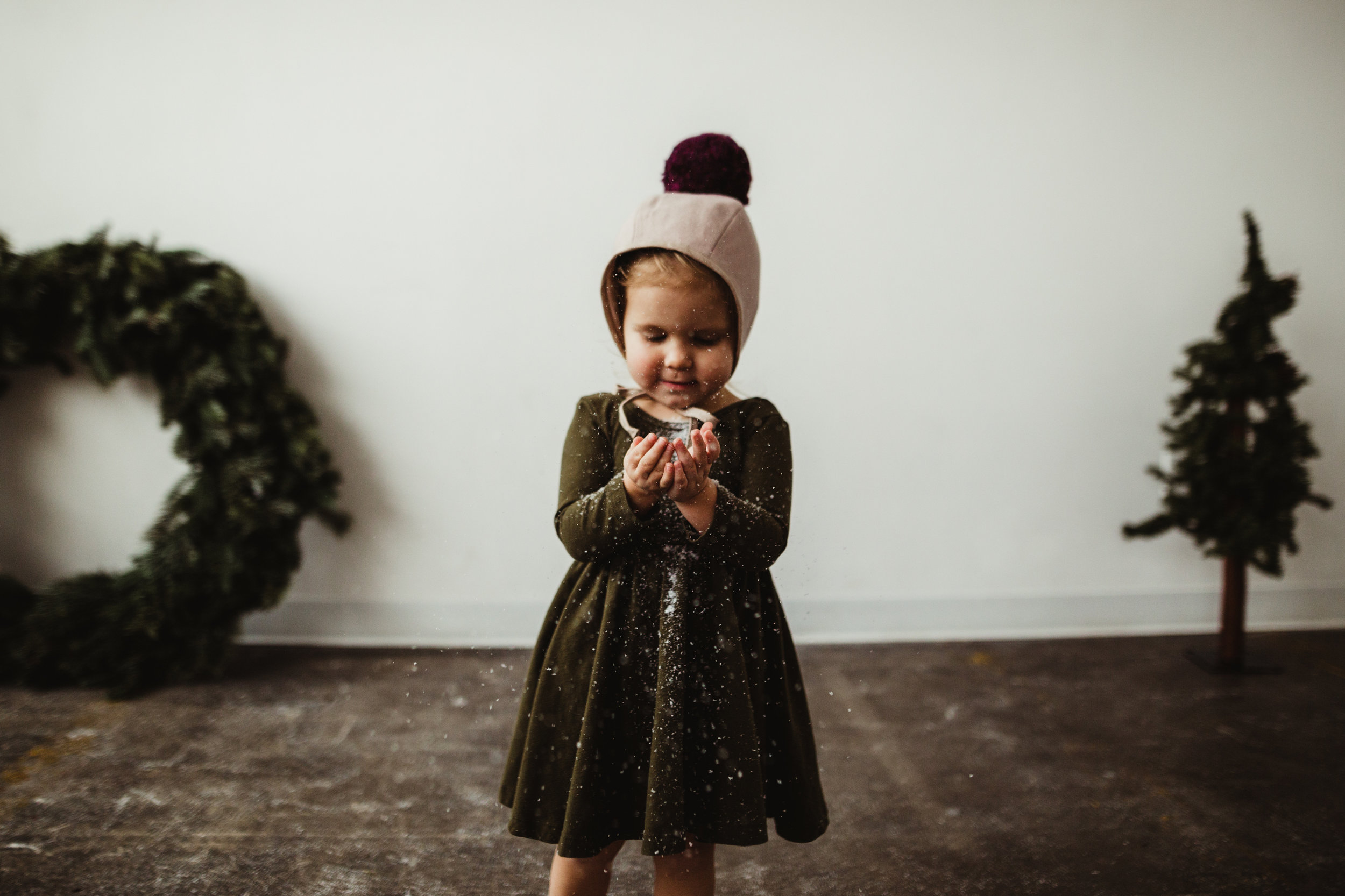 After several years of only offering on location photo sessions, I now have a studio! I'm so excited to provide this new option to my clients. The timing of this was very intentional, as our Wisconsin fall and winters can be pretty brutal for outdoor photo sessions!
The studio is located in Bay View. It's a shared studio, meaning I have to reserve my block of time in advance. There are many other creatives and photographers who utilize the same space. I feel so lucky to have the opportunity to take advantage of this amazing space!
The studio has an entire north-facing wall of windows, tall white walls, and a concrete floor. I plan to only utilize the natural light in the space (and avoid using artificial light if possible). I'm still staying true to my style of photography (natural light, lifestyle).
Last weekend I had 6 families participate in my holiday mini sessions. I'm so excited with the results! It was a great first run in the new studio and I think all of my clients had a lot of fun playing with fake snow, pinecones, and listening to holiday music.
I do have a few remaining spots for the mini sessions between now and mid-December. If you are interested in booking a holiday studio session, please contact me at littlexlittlephoto@gmail.com